Get 2021 Started Right with A Beautiful Smile
Did you delay seeing an orthodontist in 2020 for Invisalign® treatment or orthodontic care?   You are not alone!  Many people fell behind on their orthodontic care & now's the time to get caught up.  2021 is a catch-up year for many of our appointments and we suggest you put your orthodontist on the top of the list to maintain good oral health.
We invite you to make 2021 a great year by focusing on your health & smile. Pleasant Hill's Dr. Jennifer L. Martin and team love transforming lives, one smile at a time. We work one-to-one with each patient to determine their clinical needs and care goals, and then develop individual treatment paths to create their healthy new smile.
Safety Is Our Highest Priority for You and Your Children
We have heard from many parents who have children at home from school.  We understand the challenges of working, studying & all living under the same roof.  One of the benefits of our situation is we have everyone from grade-school to college aged students available to see their dentist & orthodontist.  Jennifer L. Martin, DDS is safely re-opened and following strict CDC, OSHA & ADA safety requirements.  As a parent you can confidently schedule your children with us to get caught up on their orthodontic care.
The American Association of Orthodontists recommends that children have their first check-up with an orthodontist no later than age 7. By that age, a child will have a mix of baby and permanent teeth, and the orthodontist will be able to recognize orthodontic problems ("malocclusions") even in their earliest stages.
If your child is younger than 7, and you notice something that appears "off," it's not necessary to wait until your child turns 7 or get a recommendation from your dentist to get a first check-up. If your child is 8 or older, it is not too late for a check-up with an orthodontist. AAO Children Recommendation
Teens, College Students & Young Adults
Nobody knows when school may resume with full classroom operations.  College students likely will study remotely through the remainder of 2020. The college years are a time that appointment are tough to make with your hometown orthodontist. We encourage all college students to use this time to check-in with us so we can evaluate your smile & get you back on track if needed.
Schedule Your Appointment Today
If you missed appointments during the past couple of months, we are here for you & want to get your caught up. We are contacting patients about re-scheduling. You can also take the proactive step to contact us to schedule at your convenience. We make every effort to move your appointment in a timely manner, but you should expect a slightly longer appointment than before due to safety protocols.
We offer complimentary consultations at our Pleasant Hill, CA orthodontic office, serving Martinez, Concord, Walnut Creek and Lafayette. Please call to learn more and schedule your consultation, today.
Dr. Martin and everyone at Jennifer L. Martin, DDS, look forward to welcoming you to our practice. We would love to develop a long-term relationship with you, while making the beautiful smile of your dreams a reality!
Jennifer L. Martin, D.D.S.
401 Gregory Lane, Suite 126
Pleasant Hill, CA 94523
Phone: (925) 676-8485
Email: martinorthodontics@att.net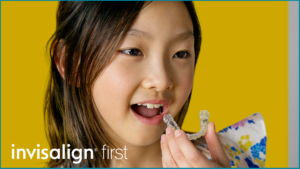 Leave a Reply