Jan, RDA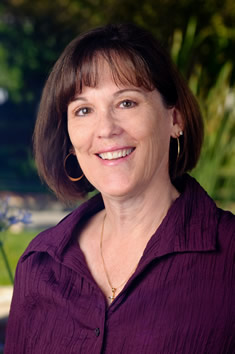 Hi, I'm Jan! I am a registered dental assistant for Dr. Jen. As a dental assistant, I truly enjoy working with our patients and their families. I also love helping Dr. Jen at chairside; she is such a compassionate doctor, with a great personality and sense of humor. It is such a wonderful experience to see how something as simple as a smile can change the lives of so many people, and being able to share in this experience along the way; including hearing all of the stories our patients have to share, especially the ones about how they lost their retainer, or why they have a loose bracket! I am proud to be a California native. I have 3 children J.D., Brad, and Kelly -- and I'm thrilled to have a grandbaby on the way! I love sports, especially softball, baseball, and hockey (although now I am only a spectator). I've belonged to my church since I was five, and I still sing in the choir. I love Marshmallow Peeps, especially when they are stale!
Sandy, Financial Coordinator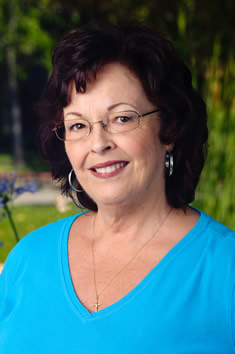 Hi, my name's Sandy, and I am the financial coordinator! For over thirty years I've worked in this office with Dr. Jen and the team, and everybody, including our patients, is like family to me. I enjoy the time I get to spend with our patients, and watching them as they transform from children when they begin their treatment, into adults with beautiful smiles by the end. As for Dr. Jen, I've known her for quite some time; in fact, I've known Dr. Jen since before she was a doctor and she used to come to our office and do all sorts of filing and lab work. She's such a wonderful person, and it's been so great getting to see her develop into an outstanding orthodontist over the years. I am married, and my husband, Tom, and I live in Lafayette. We have two children, Michelle and James, and one daughter-in-law, Amanda. Tom and I are also proud grandparents of Jayton, Tyler, and Pepper. Outside of the practice, I enjoy sewing, crafting, and reading, although I find myself spending most of my spare time with my grandchildren!
Stephanie, RDA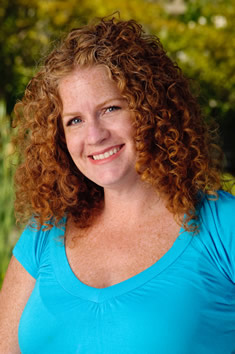 Hi, I'm Stephanie, and I am a chairside dental assistant for Dr. Jen. I've been working in orthodontics since 1988, and loved every moment of it! It's such a wonderful experience, building close friendships with my patients, and watching as they progress through their treatment, and in the end getting to see the happy, confident expression on their faces when they see their new smile for the first time. Working with Dr. Jen is also a great experience; she is such a gentle, down-to-earth, and all around great orthodontist! I live in Pleasant Hill, so keep an eye out for me! I have two great kids: Dominick who attends Sacramento State College and Elizabeth who attends Alhambra High. When I am away from the practice I like to go camping and boating, and one of my favorite pastime is gardening!
Rachel, Treatment Coordinator
Hi, I'm Rachel the Treatment Coordinator at Jennifer Martin Orthodontics. Although I lived in New York for 5 years, I'm originally from the East Bay—and as California girl at heart, with a huge extended family in the area, I couldn't be happier that I moved back home just over 4 years ago. I especially love being here with my grandparents, volunteering over 70 hours a month with local volunteer program Special Metropolitan in San Francisco, trying new restaurants, and last but not least, walking my dog Harley. And while California will always be my home base, I'm an avid traveler, too: my favorite places to visit (besides Napa, of course!) are Patagonia and Croatia. Fun fact about me? I've been to the Oscars! Don't forget to ask me about it when you come into the office for a visit.
Amanda, RDA
Hi, I'm Amanda a registered dental assistant. I've worked in orthodontics for 6 years, and here with Dr. Martin for 4 years. Not only do I love the job, but I can't say enough about how much I enjoy our wonderful patients—it's such a pleasure to work with each and every one of you! There's nothing quite like seeing patients from start to finish through their orthodontic treatment: it's like watching them grow up. I currently live in Fairfield, which is convenient considering it's also where I grew up. I married my husband—also from Fairfield!—just last year, and I'm the proud aunt of a newborn nephew. I spend my weekends with family and friends doing whatever fun activities come up, but boating has a special place in my heart. Fun fact about me? When I'm not delighting in helping patients straighten their teeth, I enjoy home décor and decorating homes!