A Passion for My Patients and Their Smiles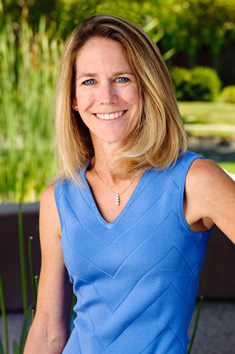 I have a true passion for caring for people. As an orthodontist, I create positive changes in the lives of my patients, and during the treatment process we form friendships.
I love watching the transformation that occurs with each patient. Whether I'm caring for a child, teen, or adult, they gradually become more confident in their smile. With that confidence, they become more outgoing and comfortable talking and laughing with people. They walk a bit taller. Best of all, they smile broadly and happily.
Every day is new and different: I see new patients, teeth, and situations that need to be figured out and solved. The challenges are great, and the rewards are greater.
My Education and Commitment to Continuing Education
Bachelor of Arts, Pomona College
Doctorate of Dental Surgery, University of the Pacific
Certificate in Orthodontics, Oregon Health Sciences University
Orthodontics is a constantly evolving field. With new technologies and treatments being perfected, it's essential I remain current. Attending local and national conferences, and participating in orthodontic study clubs, ensures I am always up-to-date. Wanting the best for my patients is core to who I am; continuing education lets me provide them the best care.
Professional Memberships
American Association of Orthodontists
American Dental Association
Pacific Coast Society of Orthodontists
California Association of Orthodontists
California Dental Association
Contra Costa Dental Society
Omicron Kappa Upsilon Dental Honor Society
Tau Kappa Omega Dental Honor Society
Outside the Office
I grew up in Alamo, CA, in a dental family. You might literally say I grew up in the office where I now practice. I'm a second generation orthodontist, and the second generation to practice in this location.
After completing my orthodontic residency, my husband Steve and I moved to Danville, not far from where I grew up. It's here that we've raised our two sons, Garrett and Braeden. Our home is shared with two dogs, Buddy and Roo, and our cat, Otto, as well.
When I'm not working, I'm most often trying to catch time with my boys who now live in Washington, DC and Colorado, both fun places to visit! During the winter we love to snow ski, and during the summer we love to water ski and go boating. When I have the time, I enjoy escaping into a good book, or losing myself in a movie.