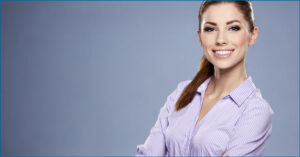 At Jennifer L. Martin, DDS, everything we do is focused on our patients. Dr. Martin and our team know your needs and concerns are as unique as your smile. That's why we refuse to use a "one-size-fits-all" approach to orthodontic care. Instead, we will work with you to determine the right treatment for your specific situation.
You will never be another number on a chart or set of teeth in the chair to any of us. We take pride in getting to know each patient as a person, building a long-term relationship with them. We want to learn about interests, celebrate your achievements, and share in your life.
Each of us is a people-person, and we thrive on our conversations with those in our care. We feel fortunate to spend our days creating life-changing smiles for our friends and would love to create such a smile for you!
A Unique Practice
Dr. Martin is a second-generation orthodontist; our office has been creating healthy, beautiful smiles for more than 50 years. As a mother with children, Dr. Martin understands the concerns of parents who want the best care and results for their child's oral health and smile.
She also understands how to engage with children and teens at their level. Excelling at settling a patient's worries, and there with an encouraging smile and word, Dr. Martin is always available for her patients and their parents.
Our Office Environment
We believe that the orthodontic journey is one that should be enjoyed. After all, you are changing your life. We've created a positive, welcoming practice, where you'll be surrounded by smiles and laughter. Our team members love sharing stories and trading jokes with our patients.
Make no mistake, though: we are professionals. We're serious about delivering leading-edge care using the most effective treatment processes and state-of-the-art technology. This means the shortest, most comfortable treatment, and the most amazing results.
Schedule a Complimentary Consultation
Before you commit to orthodontic treatment, it's essential you understand your options. It's just as essential you find a practice where you like and trust the doctor and team, and where you'll receive the highest level of care. That's why we offer complimentary consultations.
Please call to schedule your orthodontic consultation at our Pleasant Hill, CA office. We welcome patients from Martinez, Walnut Creek, and surrounding communities.
Dr. Martin and our team look forward to meeting you. It will be our pleasure to create a healthy, beautiful smile you'll share with confidence!
https://www.drjennifermartin.com/what-sets-us-apart
Schedule Your Appointment Today
We offer complimentary consultations at our Pleasant Hill, CA orthodontic office, serving Martinez, Concord, Walnut Creek and Lafayette. Please call to learn more and schedule your consultation, today.
Dr. Martin and everyone at Jennifer L. Martin, DDS, look forward to welcoming you to our practice. We would love to develop a long-term relationship with you, while making the beautiful smile of your dreams a reality!
Jennifer L. Martin, D.D.S.
401 Gregory Lane, Suite 126
Pleasant Hill, CA 94523
Phone: (925) 676-8485
Email: martinorthodontics@att.net
#MartinFamilySmiles #Invisalign #Braces #Orthodontist #EastBay #PleasantHill #Best #Dentist #2022 #Braces #ClearAligners #FSA #HSA #FlexSpendingAccount #HealthSavingsAccount #Best