Start Early in the Year to Save Money
[caption id="attachment_1181" align="alignright" width="300"]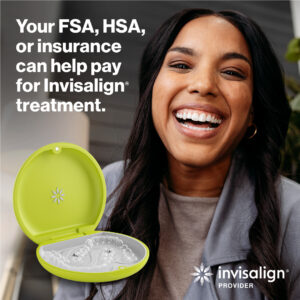 Your FSA, HSA or Insurance Can Help Pay for Invisalign Treatment[/caption]
HSAs, Health Savings Accounts, and FSAs, Flexible Spending Accounts, are savings accounts that let you set aside money on a pre-tax basis to pay for qualified medical expenses, including orthodontic treatment. Money set aside throughout the year is a salary you do not have to pay taxes on. By using untaxed dollars in an HSA or FSA to help pay for your orthodontic treatment, you save money!
Watch & learn more...
Most financial institutions agree that the flexibility of these types of accounts can work great if you have predictable medical expenses each year.  Plan participants should contact your HSA or FSA provider for specific details on their HAS/FSA plan.
The team at Martin Family Orthodontcs can help you use your HSA or FSA to pay for your orthodontic care.  AAO Orthodontists have an additional 2-3 years of training specifically in moving teeth and providing a beautiful and healthy smile for their patients.
Health Benefits of Orthodontics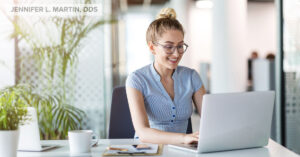 The primary purpose of orthodontic treatment is to create a healthy bite—straight teeth that properly meet opposing teeth in the opposite jaw. A good bite makes it easier for you to bite, chew and speak.
If your teeth are crowded, protrusive, spaced too far apart, meet in an abnormal way, or do not meet at all, correction may be recommended. Braces and aligners are the "appliances" orthodontists most commonly use to guide your teeth into their proper positions. Retainers preserve and stabilize the results of your orthodontic treatment.
From reducing your risk of gum disease to improving bite functions and overall dental health, there are many clear benefits when you receive orthodontic care.
Martin Family Orthodontics | Pleasant Hill CA | Jennifer Martin, DDS
We offer complimentary consultations at our Pleasant Hill, CA orthodontic office, serving Martinez, Concord, Walnut Creek and Lafayette. Please call to learn more and schedule your consultation, today.
Dr. Martin and everyone at Jennifer L. Martin, DDS, look forward to welcoming you to our practice. We would love to develop a long-term relationship with you, while making the beautiful smile of your dreams a reality!
Jennifer L. Martin, D.D.S.
401 Gregory Lane, Suite 126
Pleasant Hill, CA 94523
Phone: (925) 676-8485
Email: martinorthodontics@att.net
#MartinFamilySmiles #Invisalign #Braces #Orthodontist #EastBay #PleasantHill #Best #Dentist #2022 #Braces #ClearAligners #FSA #HSA #FlexSpendingAccount #HealthSavingsAccount #Best