"People often wonder what the difference is between an orthodontist and a dentist. Both dentists and orthodontists work on teeth, provide professional care that helps patients have good oral health, and both are dental school graduates. Your dentist may even offer orthodontic services, leading you to assume that they are an orthodontist. But the truth is that putting aligners or braces on teeth does not make a dentist an orthodontist.
Dentists, who are also known as general (or family) dentists, are concerned with overall oral health. Dentists treat decayed teeth (fillings) and remove failed teeth (extractions). They usually provide services such as crowns, veneers, or bonding to improve the appearance and function of teeth that have extensive decay or are misshapen or broken. Dentists look for abnormalities in the mouth and teach patients how to prevent dental disease.
As knowledgeable and skillful as dentists are, certain areas of dentistry have educational programs beyond dental school. Orthodontics is one of those areas. And that's where specialists, such as orthodontists, come in.
Dental specialists get to be specialists by completing four years of general dental education in dental school and then continuing in an accredited program where they study their specific specialty full-time for two or more years. When dentists studying a specialty area successfully complete their formal specialty education, they can use a title that denotes their area of specialization. "Orthodontist" is one example.
Other dental specialists include endodontists specializing in root canals; periodontists specializing in treating gum disease; pediatric dentists specializing in dental care for the under-21 age group; and oral and maxillofacial surgeons specializing in face, mouth, and jaw surgery. Orthodontists are specialists who focus on the bite – how teeth meet and function, how they are aligned, how they are set in the jaws, and the positioning and sizes of the upper and lower jaws.
General dentists are licensed to practice dentistry. Some states allow them to provide specialty care, even if they do not have formal post-dental school training in the specialty services. For example, a dentist may be able to perform a root canal, but that does not mean he/she is an endodontist. A dentist may be able to extract a tooth, but that does not mean he/she is an oral surgeon. Likewise, a dentist may be able to provide braces or aligners to move teeth, but that does not mean the dentist is an orthodontist. Only orthodontists have additional orthodontic education from a program accredited by the Commission on Dental Accreditation, providing them with specialized training in moving teeth."
Sourced from https://aaoinfo.org/whats-trending/dentist-or-orthodontist-who-should-you-choose/
Trust an AAO Orthodontist like Jennifer L. Martin, DDS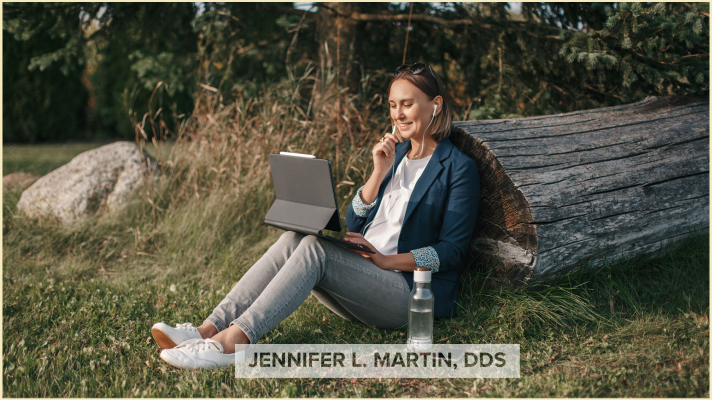 Dr. Jennifer L. Martin and our team love transforming lives, one smile at a time. We work one-to-one with each patient to determine their clinical needs and care goals, and then develop individual treatment paths to create their healthy new smile. We appreciate parents who understand the importance of getting their children a proper start towards a lifetime or oral & orthodontic health.
We offer complimentary consultations for you and your family at our Pleasant Hill, CA orthodontic office, serving Martinez, Concord, Walnut Creek and Lafayette. Please call to learn more and schedule your consultation, today.
Dr. Martin and everyone at Jennifer L. Martin, DDS, look forward to welcoming you to our practice. We would love to develop a long-term relationship with you, while making the beautiful smile of your dreams a reality!
Jennifer L. Martin, D.D.S.
401 Gregory Lane, Suite 126
Pleasant Hill, CA 94523
Phone: (925) 676-8485