[caption id="attachment_944" align="alignleft" width="350"]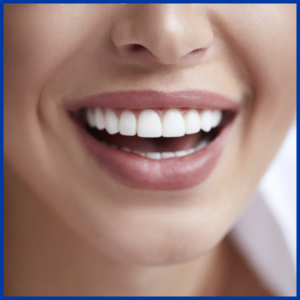 Crooked teeth that do not fit together correctly are harder to keep clean and are at risk of being lost early because of tooth decay or periodontal disease.[/caption]
A Strong & Healthy Bite Starts with Proper Alignment
The primary purpose of orthodontic treatment is to create a healthy bite—straight teeth that properly meet opposing teeth in the opposite jaw. A good bite makes it easier for you to bite, chew and speak.
If your teeth are crowded, protrusive, spaced too far apart, meet in an abnormal way, or do not meet at all, correction may be recommended. Braces and aligners are the "appliances" orthodontists most commonly use to guide your teeth into their proper positions. Retainers preserve and stabilize the results of your orthodontic treatment.
From reducing your risk of gum disease to improving bite functions and overall dental health, there are many clear benefits when you choose to undergo Invisalign treatment.
Parent's Guide to Orthodontics by the American Association of Orthodontics
Thinking about your child and whether orthodontic treatment might be needed at some point? You've come to the right place. The Parent's Guide to Orthodontics by the American Association of Orthodontics will help you understand how the process works, from understanding early check-ups to post-treatment best practices.
Orthodontic treatment can be a very important part of your child's oral health care. Teeth that work together make it possible to bite and chew properly, and contribute to clear speech. Teeth that function well tend to have a pleasing appearance. The beautiful smile that results from orthodontic treatment is the outward sign of good oral health, and sets the stage for overall well-being.
Questions from Parents Answered in The Parent's Guide to Orthodontics
The AAO guide provides excellent information for parents, including answers to common questions. A question we often receive is about treating upper & lower teeth.
Q: My child's teeth aren't too crooked on top – can s/he just get braces on the bottom?
A: Orthodontic treatment is designed to develop teeth that fit well and, as a result, wear better over an individual's life. Think of teeth in the mouth as a "gear" system. Teeth, like gears, must intermesh well to help avoid excessive wear throughout a lifetime of use. An ideal orthodontic result most often requires treatment of both the top and bottom teeth. Consult a member of the American Association of Orthodontists (AAO) to learn what will best correct your child's orthodontic problem. The AAO Find an Orthodontist service will help you locate AAO orthodontists near you.
Today there are many treatment options for parents to consider for their children.  Parents will see a few different orthodontic providers to weight the benefits of each option.  Questions we receive are similar to:
Q: We've seen three orthodontists and we have three treatment plans suggested. Which one is right?
A: There is not a single "right way" to perform orthodontic treatment. Different orthodontists use various bracket systems and appliances. As long as all of the doctors you have consulted are AAO orthodontists, all of the suggested treatment plans can help your child develop a healthy and beautiful smile. When you consult a member of the American Association of Orthodontists (AAO), you can be assured that the doctor truly is an orthodontist. That's because membership in the AAO is open exclusively to orthodontists, meaning those who first graduated from dental school, and then went on to successfully complete a 2-3 year orthodontic residency at an accredited orthodontic program.
Pleasant Hill's Martin Family Orthodontics has been a top choice for East Bay & Pleasant Hill families for generations.  In the past, orthodontic treatment was associated with children and teens, but today many adults seek orthodontic treatment to correct long-standing problems, or problems that stem from maturational changes. Orthodontists can help people of any age achieve a healthy and beautiful smile.
Invisalign treatment with invisible and removal trays gradually reposition misaligned teeth without the inconvenience and discomfort of traditional wire braces. As you progress through the Invisalign trays and improve your bite alignment, other significant health advantages are taking affect.
Dr Jennifer Martin can map out your new smile using 3D images taken by the iTero Element scanner. from there, you'll get a custom treatment plan that's right for you.  The entire team at Martin Family Orthodontics will be with you every step of the way towards a healthy & bright smile!
Can We Schedule Your Appointment Today?
We offer complimentary consultations at our Pleasant Hill, CA orthodontic office, serving Martinez, Concord, Walnut Creek and Lafayette. Please call to learn more and schedule your consultation, today.
Dr. Martin and everyone at Jennifer L. Martin, DDS, look forward to welcoming you to our practice. We would love to develop a long-term relationship with you, while making the beautiful smile of your dreams a reality!
Jennifer L. Martin, D.D.S.
401 Gregory Lane, Suite 126
Pleasant Hill, CA 94523
Phone: (925) 676-8485
Email: martinorthodontics@att.net
#MartinFamilySmiles #Invisalign #Braces #Orthodontist #EastBay #PleasantHill #Best #Dentist #2022 #Braces #ClearAligners #AAO #Questions