Navigating insurance plans can be confusing. Jennifer Martin Orthodontics can help you to utilize your insurance plan in order to receive the most out of your benefits package.
Many people ask if insurance or flex spending accounts will cover their braces or Invisalign aligners. Here are some answers to frequently asked questions regarding insurance and flexible savings accounts.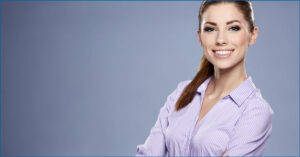 Using Your Flex Spending Account Wisely
Flexible Spending Accounts (FSA) can often be used for your orthodontic care. The first step is to find out from your insurance provider whether or not you have the option for a FSA.
Once you've established that you do have a FSA, and you do need braces or Invisalign, get together with your orthodontist and lay out a plan to utilize your benefits for the treatment you need.
Planning ahead is important. You want to plan ahead for your treatment so you can be sure to accrue the money you need in your FSA in order to afford your implants. That's why it's helpful to communicate effectively with your orthodontist and your insurance company-to ensure that you're prepared and properly refunded for your treatment.
If this seems confusing to you, don't worry! We have experts standing by in our office to help answer all of your questions. We will work with you and your insurance provider to make sure that you get the treatment you need, at a rate you can afford.
How to use your FSA for Braces or Invisalign
Typically orthodontia is eligible for reimbursement with an FSA, a Health Savings Account (HSA), a Health Reimbursement Arrangement (HRA), or a Limited Care Flexible Spending Account (LCFSA). If you have any of these things under your health insurance umbrella, then you will likely be reimbursed for your treatment.
A general rule of thumb is that FSA's, HSA's, and LCFSA's cover anything that is considered preventative care. Things that are cosmetic, such as teeth whitening are generally not covered. Different insurance companies cover different things, and you should choose an implant orthodontist who can work with your insurance provider to ensure that you get the treatment you need at an affordable rate.
We believe that a healthy smile for the whole family is absolutely vital for your overall health and wellness. Uneven teeth can lead to a variety of more serious health issues in the future. Fixing an uneven smile will lead to healthier and happier lifestyle for everyone.
How Orthodontic Care is Reimbursed
Orthodontia expenses are eligible for reimbursement even if you've already fully paid for your treatment. This is assuming that the plan design permits reimbursement of full payment.
While reimbursement requirements do vary between benefits administrators, one-time payments are the easiest method to be quickly reimbursed for the full amount of out-of-pocket costs that are not covered by insurance.
If you choose to pay for your treatment as you go however, you'll need to keep careful track of each visit to your orthodontist, and what work was done. This method of reimbursement may work best for those who are organized and can keep track of dates and services rendered.
So the answer is yes, braces and Invisalign can be covered by Flex Spending Accounts and insurance. You will need to do some planning with your orthodontist and insurance provider to make sure that you get reimbursed for any out-of-pocket expenses accrued during your treatment.
Dr. Jennifer Martin specializes in family care. She believes that an even set of teeth is vital to a healthy lifestyle. If you're in need of orthodontia, and you need some guidance in navigating the insurance aspect of it, give us a call today. We treat patients from all over in our Pleasant Hill office, from Martinez to Walnut Creek and all of the surrounding communities.
Creating Generations of Smiles Through A Legacy of Personal Care and Heartfelt Service!
Dr. Jennifer L. Martin and our team love transforming lives, one smile at a time. We work one-to-one with each patient to determine their clinical needs and care goals, and then develop individual treatment paths to create their healthy new smile. We appreciate parents who understand the importance of getting their children a proper start towards a lifetime or oral & orthodontic health.
We offer complimentary consultations for you and your family at our Pleasant Hill, CA orthodontic office, serving Martinez, Concord, Walnut Creek and Lafayette. Please call to learn more and schedule your consultation, today.
Dr. Martin and everyone at Jennifer L. Martin, DDS, look forward to welcoming you to our practice. We would love to develop a long-term relationship with you, while making the beautiful smile of your dreams a reality!
Jennifer L. Martin, D.D.S.
401 Gregory Lane, Suite 126
Pleasant Hill, CA 94523
Phone: (925) 676-8485
Email Martin Family Orthodontics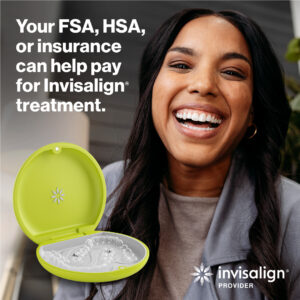 Leave a Reply